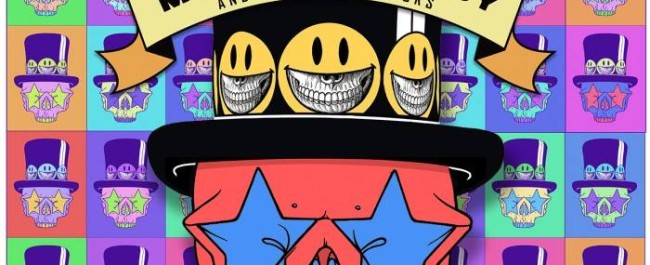 La Chronique HARD du Riffologue :
Salut les Alli's, salut les Gator's.
Grand moment cette semaine surwww.radioalligator.com. Après avoir fait le tour de la planète avec les Guns N' Roses, voici l'emblématique guitariste au haut-de-forme qui revient avec un excellent album, Slash featuringMyles Kennedy and the Conspirators présente « Living the dream ».
L'homme à la Gibson toujours accompagné de Brent Fitz à la batterie, du bassiste Todd Kerns et de Franck Sidoris à la guitare continue avec succès de jouer un rock'n'roll hors-la-loi.
Slash n'est pas là pour réinventer le rock, il veut juste réinjecter du carburant afin que celui-ci ne cale pas.
« The call of the wild » ouvre le disque de manière typique, à la Slash ! Un riff de démon fait monter la température.
Sur « My antidote », Brent Fitz envoie du heavy rock sur lequel Slash dépose un solo fatal.
« Mind your manners » est d'une belle sensibilité mélodique avec un refrain immédiat sur lequel Myles Kennedy chante d'une façon totalement imprégnée (un zéro faute de Myles sur l'album).
« Driving Rain » est un bon rock old-school à laAerosmith.
« Sugar cane » fait penser au titre « Mr Bownstone » (on se refait pas).
L'album se termine sur « Boulevard of the broken hearts », bienvenue sur le Sunset Strip (nostalgie ?)
Slash &Co ont livré un futur classique. Les salles de concert vont vibrer furieusement.
ROCK IS NOT DEAD !!!
Jeff le Riffologue